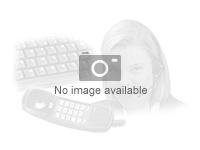 APC On-Site Service 8 Hour 7X24 Response Upgrade to Factory Warranty or Existing Service Contract
Utvidet serviceavtale - deler og arbeid (for UPS inntil 40 kVA) - 1 år - på stedet - responstid: 8 t - for P/N: GVSUPS15KB4H, GVSUPS20KB2G, GVSUPS30KB4H, GVSUPS40KB4H, SRTG5KXLI, SRTG6KXLI
Produsent
Schneider Electric
Informasjon

Experienced APC certified field service engineer
Comprehensive escalation and corrective actions process
On site troubleshooting

In today's world, keeping your systems on line is critical to your business. An extended outage can cost tens or even hundreds of thousands of dollars in lost productivity. APC On Site Repair Services are designed to get you the help you need on location to bring your business back up and running in a time frame compatible with your business requirements. APC's field service engineers are trained to isolate and correct the problem in as little time as possible, minimizing downtime.

With the option of packages or individual service components, APC's services are structured to allow you to pick and choose what you would like APC to do for you.