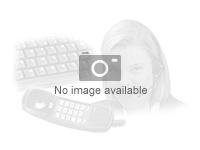 Cisco Unified Communications Essential Operate Service
Utvidet serviceavtale - maskinvareutskifting og programvareapplikasjonsstøtte - 1 år - forsendelse - 8x5 - responstid: NBD - for P/N: CS-CODEC-PRO-K9, CS-CODEC-PRO-K9++, CS-CODECPROK9++-RF
Informasjon

Increase productivity achieved with a Cisco Unified Communications system by rapidly resolving problems and reducing network downtime
Decrease operational costs by reducing the need for keeping spare components and parts necessary for maintaining your Cisco Unified Communications system
Increase operational efficiency and maintain high availability by providing easy, 24-hour, seven-day-a-week access to Cisco application and OS patches and updates
Enhance in-house expertise and training with access to online tools, a knowledge base, and technical resources
Avoid additional time-consuming technical support cycles and downtime with access to the appropriate technology experts, who work collaboratively to resolve your Unified Communications issues
Complement your in-house IT support infrastructure with an integrated and comprehensive technical support services solution

Cisco Unified Communications Essential Operate Services help you maintain the high availability, security, and operational efficiency of your Cisco Unified Communications network. Highly trained and knowledgeable experts provide around-the-clock technical support to guide your IT staff through the process of resolving Cisco Unified Communications hardware and software component-related issues.

With Cisco Essential Operate Services, you gain 24-hour, 365-day-a-year access to Cisco Systems engineers and certified partners, who are highly trained, have a deep understanding of Cisco Unified Communications products and technologies, and offer expertise based on extensive experience evaluating the performance of complex communications systems. With one simple phone call you can reach a team of engineers certified to work through the problem and resolve the issue quickly. Depending upon your service contract, Cisco support engineers provide assistance with all Cisco hardware components and Unified Communications application software. The service protects you with advanced hardware replacement should a device or system fail and provides software updates to make sure applications run smoothly and are always up to date.