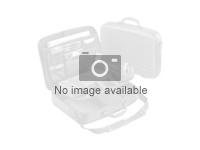 Cisco - Strømforsyningsspordeksel
for Catalyst 3560E-12, 3560E-24, 3560E-48; Redundant Power System 2300
Informasjon

Increased network uptime
Ease of use and ease of deployment
Cost-effective solution

The Cisco Redundant Power System 2300 (RPS 2300) increases availability for converged data, voice, and video networks. The system delivers power supply redundancy and resiliency for a variety of power requirements, including Power over Ethernet (PoE). It helps ensure uninterrupted operation and protection against device power supply failures by providing seamless failover for Cisco switches such as the Cisco Catalyst 2960-X, 2960-Plus, 2960-S, 2960, and 3750-E series Switches and routers such as the Integrated Services Routers.