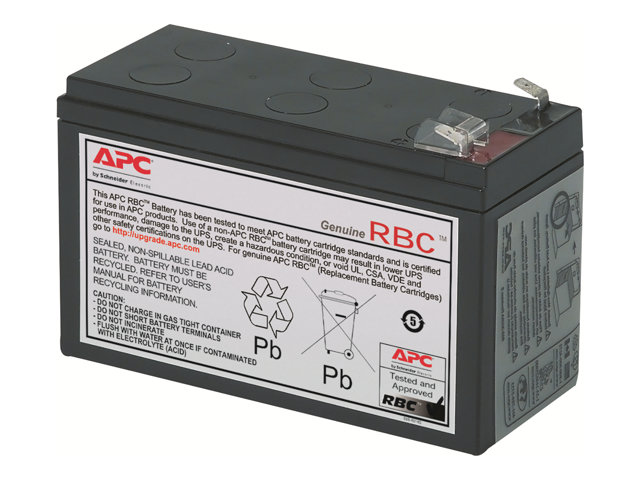 APC Replacement Battery Cartridge #2
UPS-batteri - 1 x batteri - blysyre - svart - for P/N: AP250, BE550-KR, BK500IACH, BP300JPNP, BP500IACH, BX600CI-IN, CP27U13AZ3-F
Informasjon

Long battery life
Fully assembled for easy hot-swap installation
Re-usable packaging with clear instructions on how to properly dispose of spent batteries

This is designed by APC by Schneider Electric exclusively for APC UPSs for complete compatibility with the intelligent battery management system. APC RBCs are safe, reliable and contain a minimum number of connections saving valuable time. Because APC RBCs are hot-swappable, no network downtime is required in order to install them.