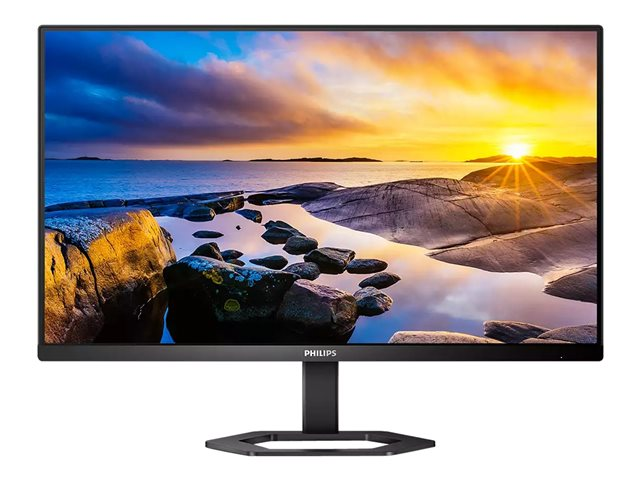 24E1N5300AE/00 - 23,8, 1920x1080, IPS, Flat, H/A 130 MM Pivot, USB-C DISPLAY, power delivery > 65 W, 75 Hz, FreeSync, USB HUB, SPEAKERS, -, -, USB-Cx1, DPx1, -, HDMIx1, -, Brightness 300 cd/m2, E-LINE
Informasjon

Simplify your connections with USB-C
Connect your notebook with one USB-C cable
1 ms (MPRT) fast response for crisp images and smooth gameplay
SmartImage game mode optimized for gamers
LowBlue mode and Flicker-free easy-on-the eyes viewing
Built-in stereo speakers for multimedia
Tilt, pivot and adjust the height for an ideal viewing position
Cable management reduces cable clutter for a neat workspace
EasySelect menu toggle key for quick on-screen menu access
IPS LED wide view technology for image and color accuracy
SmartContrast for rich black details
EasyRead mode for a paper-like reading experience

Denne Philips USB-C-flerfunksjonsskjermen har et ryddig oppsett. Med én enkelt kabel kan du vise jevn video med høy oppløsning, overføre data og lade den bærbare datamaskinen. Et ekte knutepunkt for folk på farten.