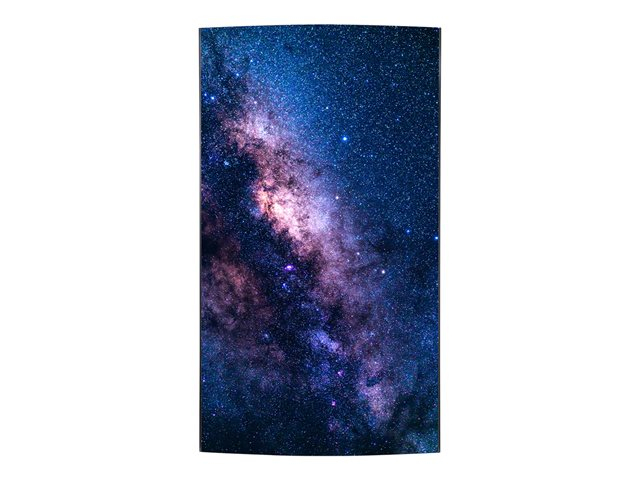 LG 55EF5K-P - 55" Diagonalklasse Artistic Space Beyond
bøyd OLED-display - digital signering med Integrated Pro:Idiom - webOS - 1080p 1920 x 1080 - svart
Informasjon

Artistic space beyond display LG OLED Signage
Expandable screen size
Splendid design
Absolute black
Rich color
Variety of curvature for landmarks
LAN daisy chain management
Videowall playlist and sync playback

Blending in with the space while captivating everyone's mind. LG OLED Signage offers flexible design. Beyond its informative features, LG OLED Signage delivers unsurpassed advertising effectiveness, redesigning space as a prestige-enhancing landmark with perfect colors and innovative forms.

The screen size can be as large as users want by tiling up displays horizontally and vertically. This provides viewers with an incredibly immersive viewing experience.