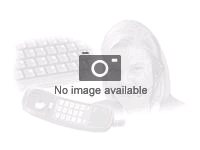 Cisco SMARTnet Software Support Service
Teknisk kundestøtte - for L-LIC-CTVM-1A - rådgivning via telefon - 1 år - 24x7
Informasjon

Protects your software investments from becoming obsolete
Resolves software issues quickly while offering cost savings and productivity gains
Keeps your Cisco software applications up-to-date and performing as expected

Cisco Software Support Service (SWSS) offers comprehensive coverage for the software application products and suites, that keep your systems and your business running smoothly. SWSS is a single offer, that provides end-to-end support for your Cisco software products. Entitlement to software maintenance, minor and major release updates helps increase business value and ROI for your Cisco software products. SWSS is required for a minimum of 12 months to help you reduce network disruptions and application availability. Access Cisco technical experts and online resources 24 hours a day, 365 days a year. Take advantage of multiyear discounts to keep your network performing as needed.