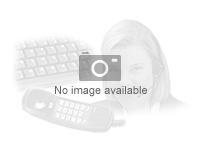 Cisco Unified Communications Essential Operate Service
Utvidet serviceavtale - maskinvareutskifting og programvareapplikasjonsstøtte - 1 år - forsendelse - 8x5 - responstid: NBD - for P/N: CTS-SX80-K9, CTS-SX80-K9-RF, CTS-SX80-K9-WS
Informasjon

Connect co-workers, partners, vendors, and customers with the information and expertise they need
Access and share video on the desktop, on the road, and on-demand, as easily as making a phone call
Facilitate better team interactions, dynamically bringing together individuals, virtual workgroups, and teams
Make mobile devices extensions of the corporate network so mobile workers can be productive anywhere
Innovate across the value chain by integrating collaboration and communications into applications and business processes

The Cisco Unified Communications family of voice and IP Communications products and applications enables your organization to communicate more effectively. The results are simplified business processes, improved customer service, and increased productivity and profitability. But to gain the full advantage of your network, you need proper operational support to maintain the efficiency, reliability, and performance of your converged voice and data infrastructure.

The Cisco Essential Operate Service, part of the Cisco Lifecycle Services framework, can help you quickly resolve incidents across your IP Communications network by providing you with access to a highly trained team of specialized engineers who can analyze complex networking issues and assist with incident remediation. The support they provide can help reduce downtime, improve Cisco Unified Communications performance, and lead to higher productivity.