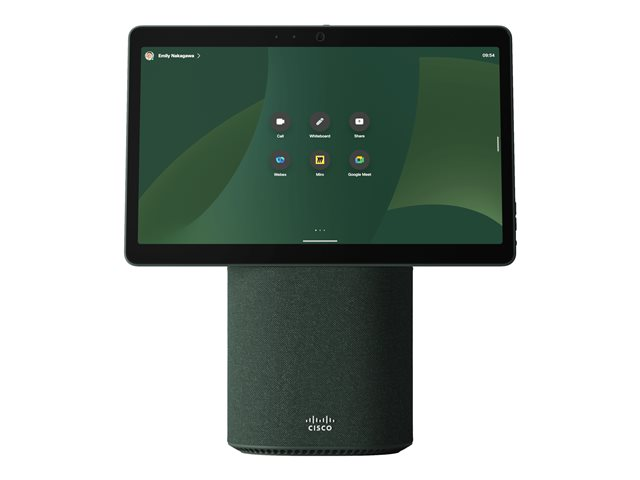 Cisco Webex Desk Mini
Videokonferanseinnretning - skoggrønn
Informasjon

Meet, work, and co-create
Work from any space
Join any meeting
Seamless ideation
Remote workers' wellbeing

The Webex Desk Mini is designed with an integrated handle which makes it easy to move around from one room to another. It also comes equipped with privacy features such as noise removal, video backgrounds and easy access to in-meeting controls - so you can always show up and look professional in meetings even from your kitchen or living room.

Providing everything you need to work; with its USB-C connection you can double up your screen real estate, interact with any laptop content and applications as well as join any conference app running on your laptop. It's the perfect work companion to your laptop with a 64-degree, 8MP camera, intelligent microphone array for focused sound pickup and powerful speaker system you get a high-quality video and audio experience every time.

The Webex Desk Mini is an all-in-one collaboration device optimized to serve your needs to meet, work and ideate. It's a versatile and compact device, designed to be your hybrid and remote work companion.