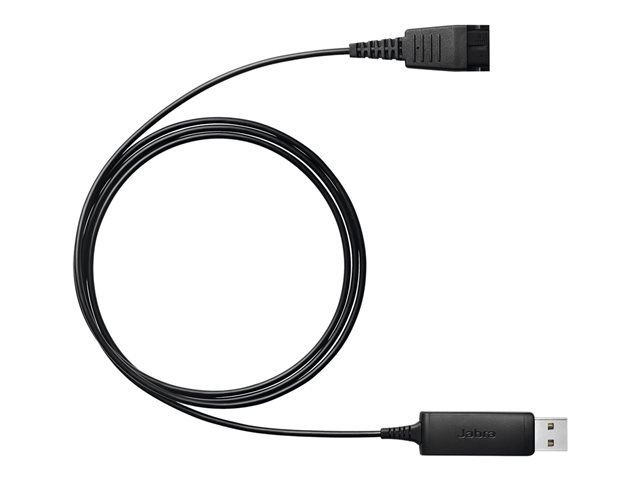 Jabra LINK 230 - Hodesettadapter
USB hann til Quick Disconnect
Informasjon

Protect your headset investment
Crystal clear conversation
Prevent stress and hearing injuries
Built to withstand even the toughest work environments

Plug-and-Play USB adapter lets you use your corded Jabra QD (Quick Disconnect) headset with a softphone and enhances the audio at the same time.

Jabra Link 230 is compatible with any corded Jabra QD headset and all leading brands of softphones. As a result, users can continue to leverage the benefits of a professional Jabra headset, including superior sound, noise canceling and all-day wearing comfort. This makes it the ideal solution for contact centers that want a smooth and cost-effective transition to a Unified Communications solution.

Jabra Link 230 incorporates a number of sound quality features, such as Digital Signal Processing (DSP) for greater intelligibility, and noise filtering for a cleaner, distortion-free and smooth audio experience.