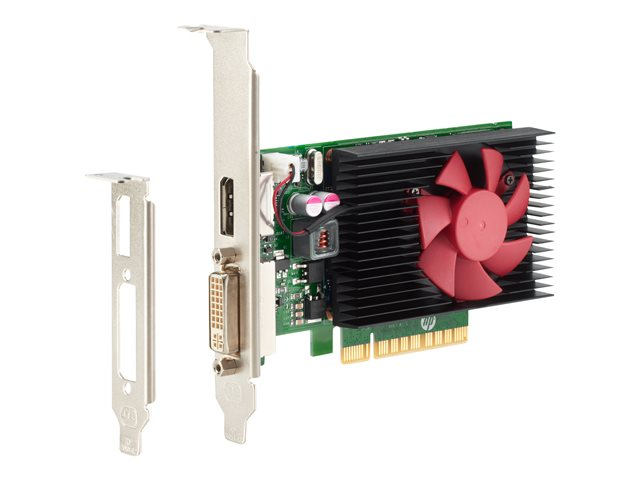 NVIDIA GeForce GT730
Grafikkort - GF GT 730 - 2 GB DDR3 - PCIe x8 lav profil - DVI, DisplayPort - for HP 280 G4 (micro tower, SFF), 285 G3, 290 G3, 290 G4; Desktop Pro A G3; EliteDesk 705 G4 (SFF), 800 G3 (SFF, tower), 800 G4; ProDesk 400 G4 (micro tower, SFF), 400 G6, 600 G3 (micro tower, SFF), 600 G5; Workstation Z1 G5 Entry
Informasjon

NVIDIA pure video HD technology
TrueHD and DTS-HD audio bitstreaming
GeForce experience
NVIDIA PhysX technology
NVIDIA adaptive vertical sync
Anti-Aliasing mode: NVIDIA FXAA

Speed up your PC multimedia experience. Upgrade to the NVIDIA GeForce GT 730 dedicated graphics card and get super-fast web browsing, plus incredible photo and video editing. The GT 730 also delivers 3X faster gaming performance than integrated graphics while delivering rock-solid reliability and stability with GeForce Experience.