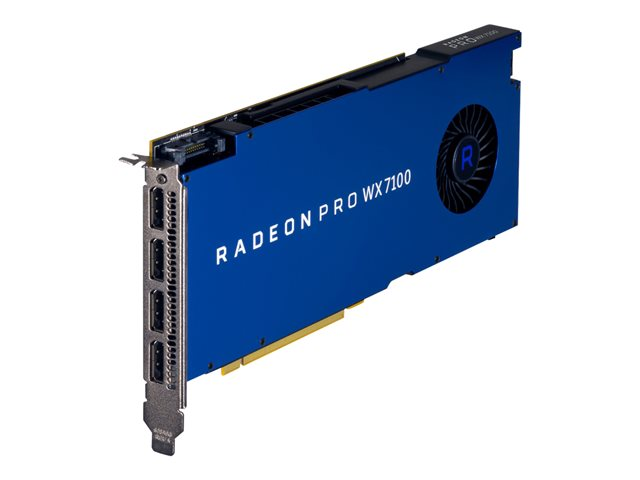 AMD Radeon Pro WX 7100
Grafikkort - Radeon Pro WX 7100 - 8 GB GDDR5 - PCIe 3.0 x16 - 4 x DisplayPort - for Workstation Z240 (400 Watt), Z2 G4 (MT, 500 Watt, 650 Watt), Z4 G4 (1000 Watt, 750 Watt), Z440 (700 Watt), Z6 G4, Z8 G4
Informasjon

Performance redefined
Features for a truly immersive experience

The Radeon Pro WX 7100 graphics card is a powerful single-slot workstation GPU and is designed for VR and the immersive computing era. VR, or Virtual Reality, is emerging as the next major industry inflection point for design & manufacturing as well as media & entertainment workflows. The Radeon Pro WX 7100 delivers the performance needed to drive user experiences to this next level of immersion.