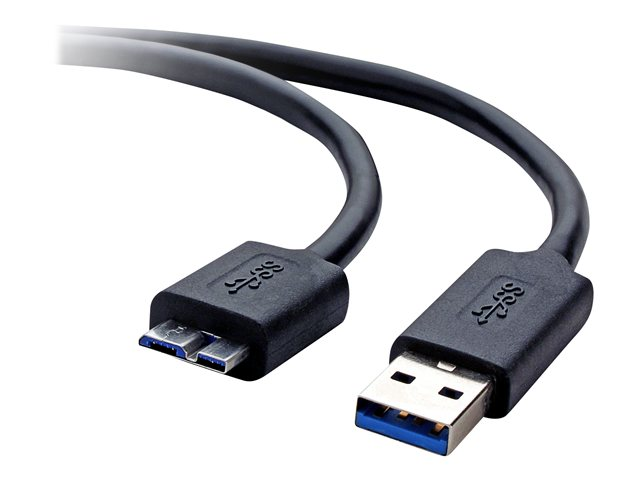 Belkin - USB-kabel - USB-type A (hann) til Micro-USB Type B (hann)
USB 3.0 - 90 cm - formstøpt
Informasjon

SuperSpeed USB 3.0
5 Gbps data transfer speed rating
Tactilite molded strain relief for durability
Plugs into any USB port

The Belkin USB 3.0 Micro-B Cable provides 5 Gbps transfer speeds, up to 10x faster than USB 2.0. SuperSpeed USB 3.0 also offers faster device charging than USB 2.0. Galaxy smartphones and tablets with USB 3.0 support up to 2x faster data transfer so you can sync your photos, music and data at blazing fast speed. The cable is also backwards compatible with USB 2.0.

The cable is the perfect length to be used anywhere - plug it into your laptop for the fastest data transfer, use your own car charger to charge on the go, or wall charger to charge anywhere at home. Great as a replacement cable or if you simply need an extra. Compatible with most tablets and smartphones with a USB Micro-B 3.0 port.