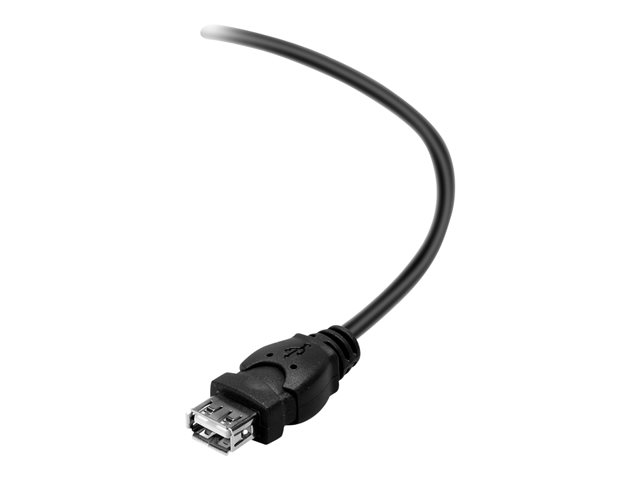 Belkin - USB-forlengelseskabel
USB (hann) til USB (hunn) - USB 2.0 - 3 m
Informasjon

Adds length to existing USB 2.0 Type A to Type B cable
Connects USB peripherals to computers and networking devices
Supports data transmissions at up to 480Mbps
Simple plug-and-play connectivity
Meets all USB specifications

Add length to your USB cables when they can't quite reach their destination with the USB A/B Extension Cable. Stop struggling with short cables while connecting your printer, scanner, or hard drive, thanks to this convenient extension cable. Simply connect your cord that is too short into the female USB Type A connector and instantly add to its length.