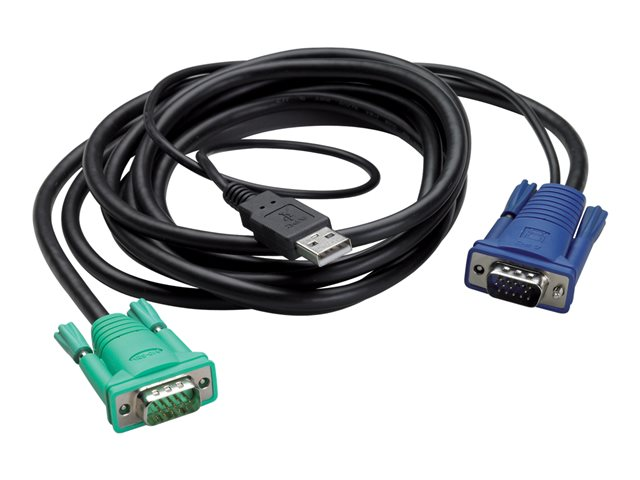 APC - Tastatur / video / musekabel (KVM)
USB, HD-15 (VGA) (hann) til HD-15 (VGA) (hann) - 3.66 m - svart - for P/N: AP5201, AP5202, AP5808, AP5816, KVM1116R
Informasjon

Out-of-band management
Scalable architecture

APC Rack KVM switches empower IT administrators through both local and remote POST and BIOS-level access and network control of connected Windows, SUN, and Linux/UNIX servers. APC Analog, CAT-5 Analog, and IP KVM switches help reduce total cost of ownership-minimizing space, hardware, electricity, and cabling by leveraging just one keyboard, monitor, and mouse for multiple servers. Improve return on investment and flexibility through enterprise-level scalability with centralized network power control. IT infrastructure management in data centers, computer rooms, and remote branch offices is now possible with greater control and peace of mind with APC rack KVM switches.