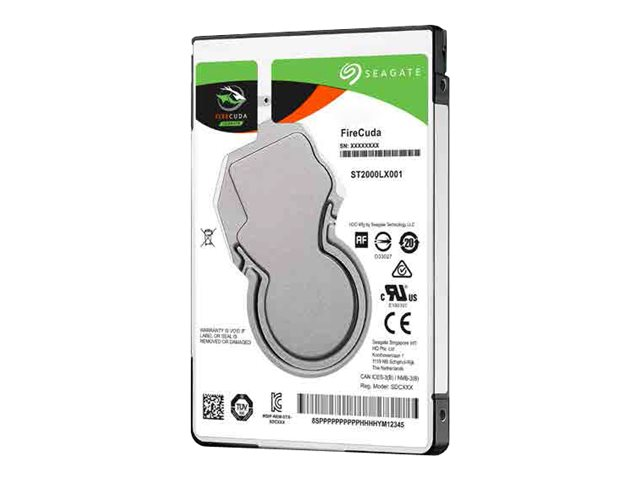 Seagate FireCuda ST500LX025
Hybrideharddisk - 500 GB - intern - 2.5" - SATA 6Gb/s
Informasjon

Fast, big, durable
Ferocious performance
Richer gaming experience
Superior storage
Efficient power savings

Play faster, work smarter. FireCuda drives meld the advanced SSD technology with a standard hard drive for a compact blend of capacity and faster speeds. FireCuda blends SSD technology and a standard HDD, resulting in performance similar to an SSD but with all the capacity you expect from an HDD. It's the perfect upgrade for gamers, creative professionals and PC enthusiasts. With a spacious storage, FireCuda makes deleting games and files - to free up disk space - a thing of the past. It is perfect for gamers and creative professionals who want it all, now.